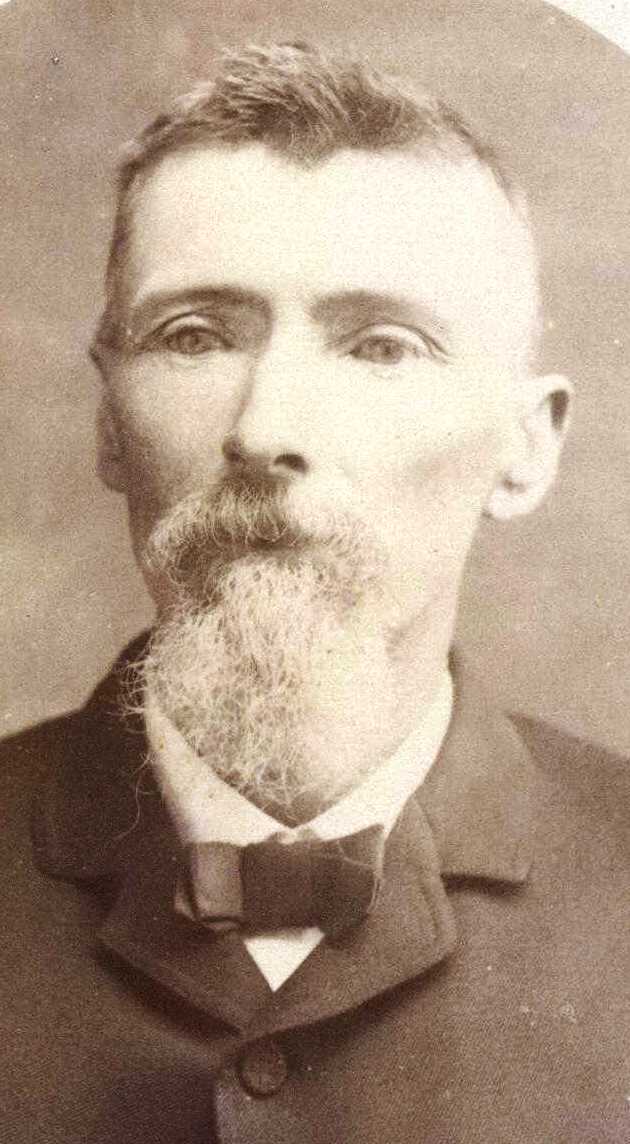 David F. Nelson was born March 1837 in Washington County, Illinois on a covered wagon heading for Flint, Genesee, Michigan. David's exact birthdate is unknown. David's parents were Nathaniel and Clarissa (Lathrop) Nelson from Livingston County, New York. The Nelsons arrived in Michigan and settled on a farm in the newly formed settlement of Mundy Township, located outside Flint, where they had four more children, including David's two younger brothers Melvin and Fayette "Fet".
David Nelson enlisted as a private in the Union Army in Company B, 1st Engineers Regiment Michigan on 19 Sep 1861 and served through-out the war until he was mustered-out of service on 22 Sep 1865. David was twice promoted to the rank of sergeant during his four years of service. Members of the 1st Engineers Regiment built and maintained roads, railroad lines, and other military fortifications during the war. The regiment participated in a number of military engagements, including the Siege of Corinth, April 29-May 30 1862, Battle of Perryville, October 8, 1862, and the Battle of Bentonville, March 19-21, 1865. While still serving in the Army, David married Emily C. Johnson on 25 Mar 1864 in Holly, Oakland, Michigan. The couple had three children.
After his military service, David Nelson worked as a carpenter and moved to Illinois Township, Pope, Arkansas, then to Thayer, Neosho, Kansas to raise his family. David, along with his brother Fayette Nelson, served as members of the GAR Post 339 in Thayer, Kansas. Sometime before 1910 David and his brother Fayette moved from Kansas to join their brother Melvin Nelson in Pasadena, California where Melvin had been residing for a number of years prior.
After "Emma" Nelson's death in 1909, David married Martha (Weed) Leonard on 28 Nov 1911 in Pasadena, California. David Nelson died on 21 Mar 1915 in Pasadena and was buried in Mountain View Cemetery, located in Altadena, Los Angeles, California, along with his first wife Emma. David Nelson has a distinctive GAR inscribed headstone resembling the shape of a Civil War era backpack.
---
If you think this Union Civil War Veteran might also be in your family tree, please email ancestors@suvpnw.org and we will be happy to put you in contact with the author of this biography.
Notice: The information in the biography above has been researched and provided by the author and has not been verified by the SUVCW or the ASUVCW.