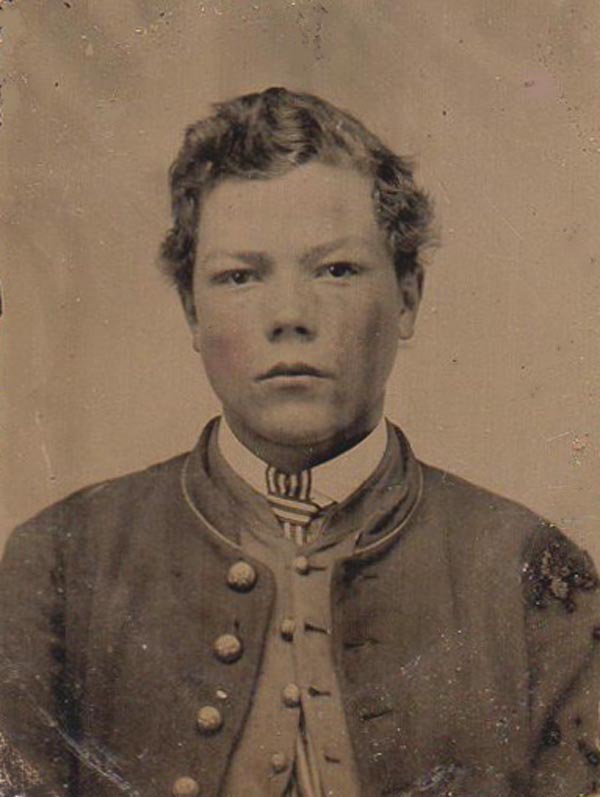 George Ames Gibbs could trace his heritage back to Blandford, a small hamlet perched on the edge of the Berkshire Mountains in Western Massachusetts. Blandford, originally named Glasgow, was an early Ulster Scottish settlement. The Blandford Scouts served in the French and Indian Wars and later the American Revolution.
In the early 19th century, the Gibbs family took up farming in Ohio. They always and reliably served their nation in times of need. After the Confederate attack on Fort Sumter, Lincoln called on Ohio for volunteers. The Gibbs men rose to the occasion. George's oldest brother joined the Ohio National Guard. Two other brothers enlisted in the 49th Ohio Volunteer Infantry. In spite of his age of only 13 years, George was determined not to be left out of the fight. He ran away from home in hopes of finding a regiment that would take him. After several attempts at enlistment, George was finally accepted into the 57th OVI. Looking older for his age, he told them he was 17.
George Gibbs was mustered into Capt. Samuel R. Mott's Company C, November 8, 1861. In February 1862, the 57th was ordered to Paducah, Kentucky where the regiment was assigned to General Sherman's Division. Sherman, under Grant's command, moved his division toward Pittsburg Landing arriving there in early April. Sherman's men bivouacked in the open near the Shiloh Church.
Grant didn't believe a Confederate attack imminent but prepared for one just the same. Sherman was certain the enemy wasn't anywhere in the vicinity. In the early morning of June 6 th , the howl of General Hardee's charging Confederates was a complete surprise to Capt. Mott's Company. Gibbs and his comrades were determined to hold the ground around the old log church. Suddenly a minnie ball tore its way through George's left forearm, multi fracturing the bone. The camp doctor was shocked to find the boy had recently turned 14. He was sent back to a hospital in Columbus, Ohio, where he was discharged the 18th day of June 1862.
George convalesced at home in Wyandotte County, Ohio. His arm healed but he never regained full use of it again. Soon George was on the hunt for another regiment. Even though he was able to convince enlistment officers he was 17 (actually he was 15), they rejected him because of his partial disability. Eventually, George heard that Hoffman's Battalion would take men with injuries. It wasn't the duty he had hope for, the Battalion guarded POWs at Johnson's Island in Sandusky Bay, Ohio. George Gibbs mustered into Co. C, Hoffman's Battalion, March 13, 1863. Six new companies were added to Hoffman's original four and designated the 128th OVI, January 1864.
Most guards at Johnson's Island had never seen combat. This created considerable resentment among the camps Confederate prisoners. His previous wound received at the Shiloh church afforded George some favor with those he guarded. With exception of a small detachment sent against Morgan's Raiders in July 63, the 128th never saw combat.
George Gibbs was mustered out of service at Camp Chase, Ohio, July 13, 1865. His true age was now 17. He returned home and helped out with the family farm till the mid 1870's when he moved to the little community of Eckford, Calhoun County, Michigan. There he opened a barber shop that also doubled as the best cigar store in the region. His son took over the business in the early 1900's, moving it to Indian Territory, Oklahoma.
George became a member of the Colgrove GAR Post 166, in Marshall, Michigan. He traveled to many GAR reunions and events in both Michigan and Ohio. He never passed up the opportunity to roll up his sleeve and show off his battle scar, boasting the age he was when he received it. After a brief illness, George Ames Gibbs passed away in 1933. In 2005, the Colegrove-Woodruff SUVCW Camp 22 of Marshall Michigan installed a GAR star on his grave in West Eckford Cemetery.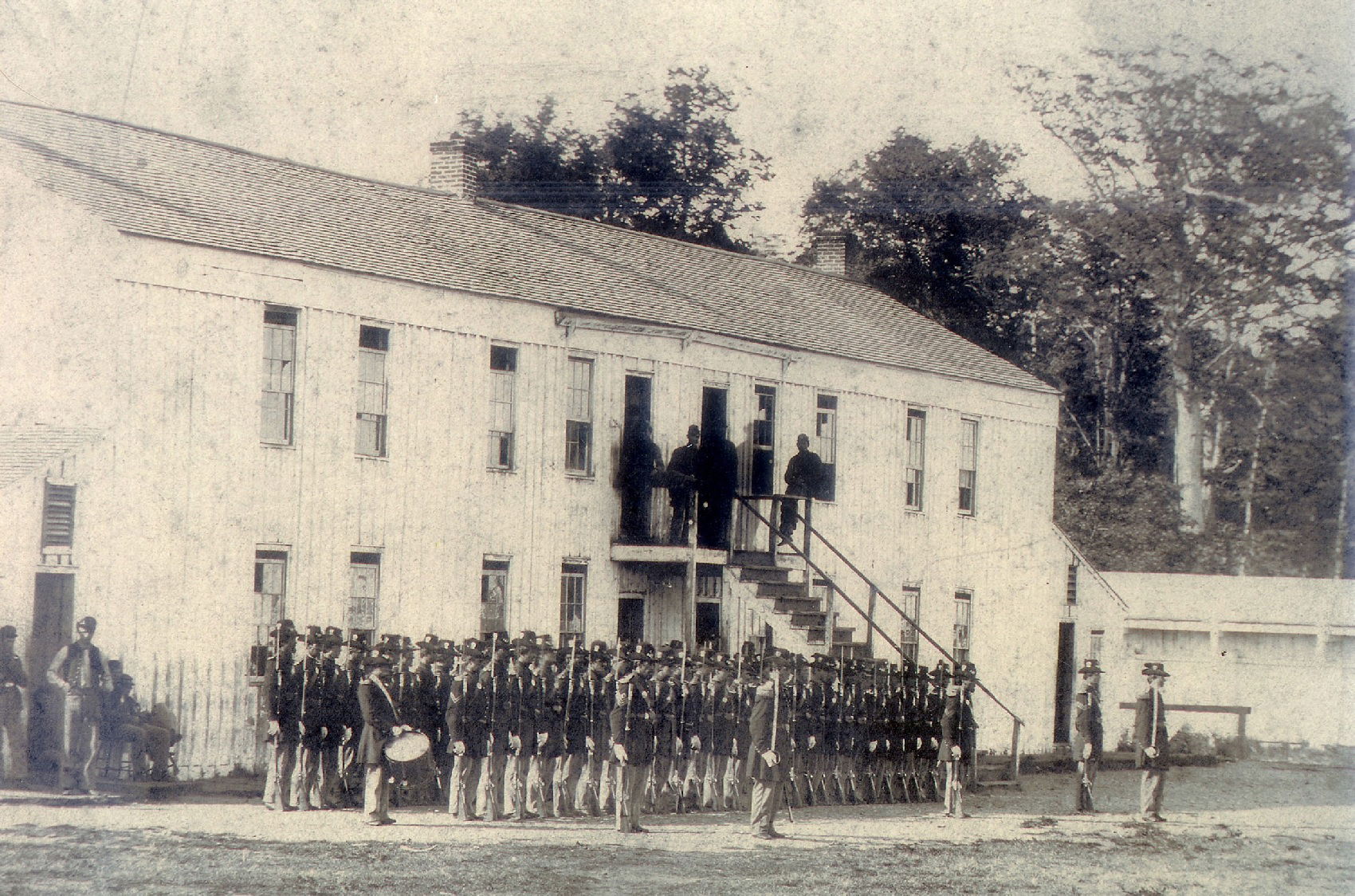 Photo of Co. C, 128th OVI
---
If you think this Union Civil War Veteran might also be in your family tree, please email ancestors@suvpnw.org and we will be happy to put you in contact with the author of this biography.
Notice: The information in the biography above has been researched and provided by the author and has not been verified by the SUVCW or the ASUVCW.