The passenger ship Albano sailed into New York harbor on 20 June 1861, arriving from Bremerhaven, Germany. One of its passengers, Justus Kessler, was my g-g-grandfather. Just four days later, he volunteered to serve in the Union Army and mustered into Company H of the 41st New York Infantry (De Kalb) regiment.
The De Kalb regiment was made up almost entirely of German immigrants, many of them former Prussian soldiers who left Germany after fighting in the war between Prussia and Denmark. In April 1861, the War Department authorized the Union Defense Committee of New York City to recruit four regiments. Because these units were not recruited by the state, they were free from state regulations and could tailor original uniforms as they saw fit. The organizers of the 41st decided to model their uniforms on that of the Prussian Jaegers (Riflemen); Dark green tunics faced with red, grey pants with red stripes and dark green caps with red facings.
Shortly after the regiment was formed, they marched to Washington DC and help construct Fort DeKalb. They were active at First Bull Run, but were held in reserve.
During spring 1862 the regiment marched to the Shenandoah Valley and saw service at Cross Keys, Sulphur Springs, Waterloo Station, and Rappahannock Station. The following August, the regiment was active at Second Bull Run, where Justus Kessler was wounded. He was struck in the side by a piece of shrapnel from an exploding shell. His Lieutenant was struck through both thighs by a musket ball, and Kessler helped him back to an aide station for treatment. The following December, he received a medical discharge at Findlay Hospital in Washington D.C.
After his discharge, he settled in Omaha, Nebraska where he raised a large family and was proprietor of Kessler's Saloon. He was a member of the U.S. Grant Post No. 110 of the Grand Army of the Republic.
During the next 30 years he continually appealed to the U.S. Pension Office for an increase in veteran's benefits, which he felt were due him because of being wounded.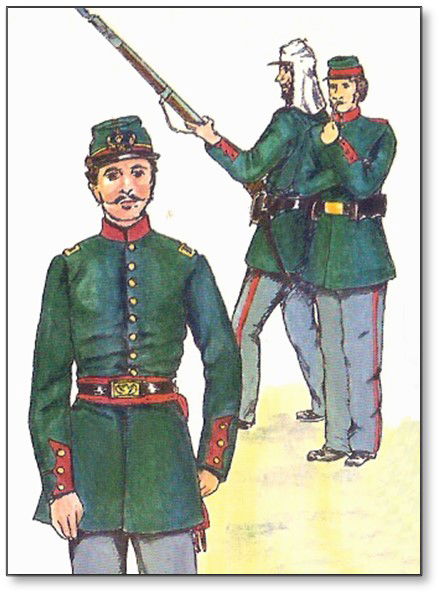 ---
If you think this Union Civil War Veteran might also be in your family tree, please email ancestors@suvpnw.org and we will be happy to put you in contact with the author of this biography.
Notice: The information in the biography above has been researched and provided by the author and has not been verified by the SUVCW or the ASUVCW.