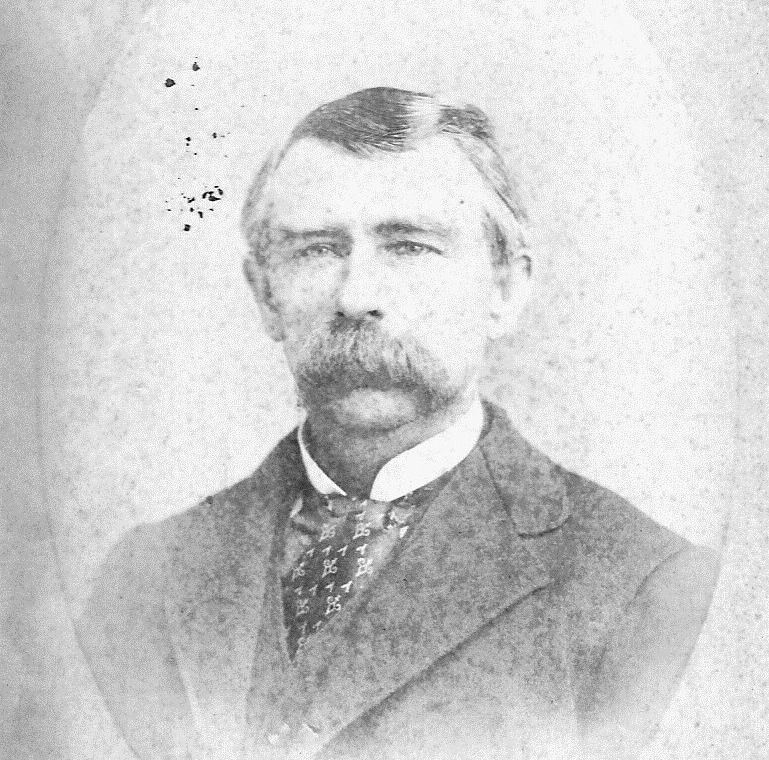 Melvin Nelson was born in 1839 in Mundy Township, Genesee, Michigan in the family of Nathaniel and Clarissa (Lathrop) Nelson. Melvin had four siblings, including his older brother David and younger brother Fayette "Fet" Nelson. Melvin's exact birthdate is unknown. Like his brothers, Melvin served in the Union Army during the Civil War, and incredibly, in the exact same unit Company B, 1st Infantry Regiment Michigan. Melvin Nelson enlisted as a private on 14 July 1861 and served in the unit until he received a disability discharge on 8 Jan 1863. No reason has been found about the cause of Melvin's disability, but a medical record from a much later time listed him as missing three fingers on one hand. Melvin's older brother David Nelson enlisted a couple months after Melvin. Members of the 1st Engineers Regiment built and maintained roads, railroad lines, and other military fortifications during the war. During the war the 1st Engineers Regiment of Michigan participated in a number of military engagements, including the Siege of Corinth, April 29-May 30, 1862, Battle of Perryville, October 8, 1862, and the Battle of Bentonville, March 19-21, 1865.
After his military service, Melvin married Louise Williams on 3 May 1864 in Genesee County, Michigan. The couple had two children. Melvin, like his brother David, worked mainly as a carpenter. Later in his life, Melvin worked some other jobs in California. After 1870, Melvin moved with his family to San Francisco, California then later Pasadena, California where he prospered in spite of his disability.
Near the end life Melvin was listed as an inmate in the U.S., National Home for Disabled Volunteer Soldiers in Sawtelle, Los Angeles, California. A medical record from the hospital lists Melvin's military service and a detailed description of his physical condition at the time. Melvin died on 9 Nov 1923 and was buried next to the grave of his young son Curtis, who died previously at the age of 11 in 1888. They were buried in Mountain View Cemetery in Altadena, Los Angeles, California, along with his brothers David and Fet Nelson. Melvin's wife Louise died in 1929 and was buried next to her husband and son.
---
If you think this Union Civil War Veteran might also be in your family tree, please email ancestors@suvpnw.org and we will be happy to put you in contact with the author of this biography.
Notice: The information in the biography above has been researched and provided by the author and has not been verified by the SUVCW or the ASUVCW.