Graves Registration Project
The goal of this project is to locate the final resting places of all Union Civil War Soldiers, Sailors and Marines, and enter that information into the National Graves Registration Database, creating an authoritative database for researchers.
Graves Protection and Restoration
We ascertain the condition of and bring to the attention of proper authorities the need for repair or replacement of grave markers of Union Civil War veterans. When the grave of a Union Civil War veteran is unmarked, or a grave marker needs to be replaced, we assist in obtaining a new federal grave marker.
Shown below are members from Fort Walla Walla Camp No. 3 of Kennewick, WA, working on a project in Asotin County, WA, where a proper gravestone was provided for Corporal Edward S. McKinzie.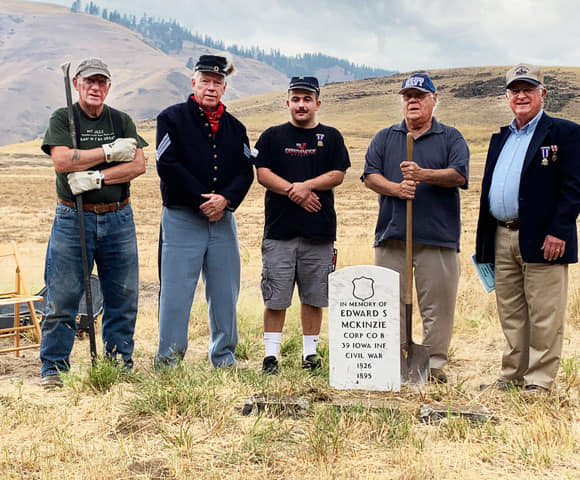 Last Union Veteran Project
The purpose of the project is to locate and appropriately mark the final resting place of the last Union Civil War Veteran buried in each county/borough and in each state.
The last Union Civil War Veteran in the State of Washington is Hiram Randall Gale who died on March 15, 1951 at the age of 104 and is buried at Evergreen Washelli Cemetery in Seattle. During the Civil War he served as a Private in Company K, 46th Wisconsin Infantry. He served as Commander of the Department of Washington and Alaska in 1914, and Commander-in-Chief of the Grand Army of the Republic in 1945.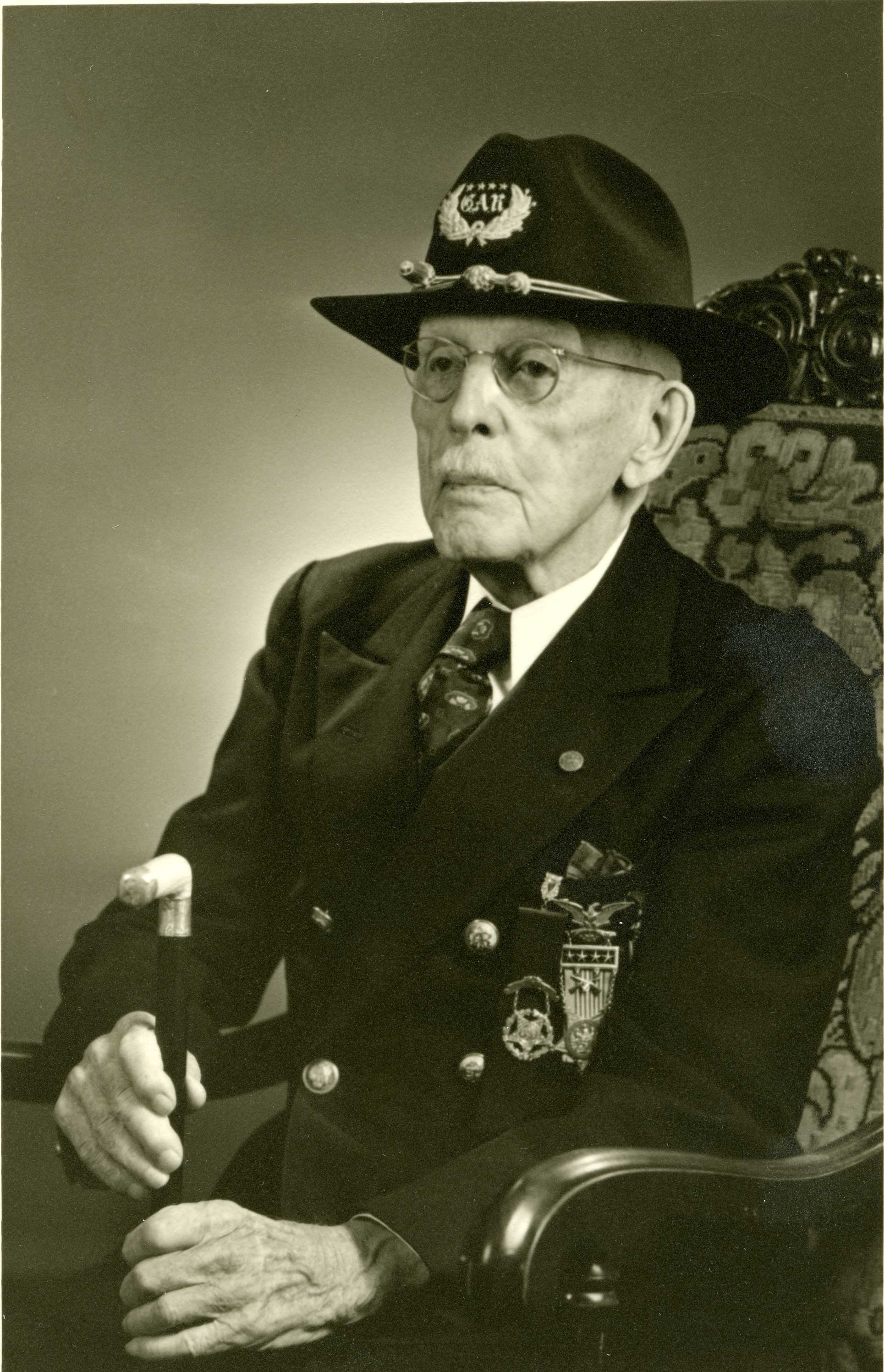 (courtesy of the Washington State Historical Society at WashingtonHistory.org)