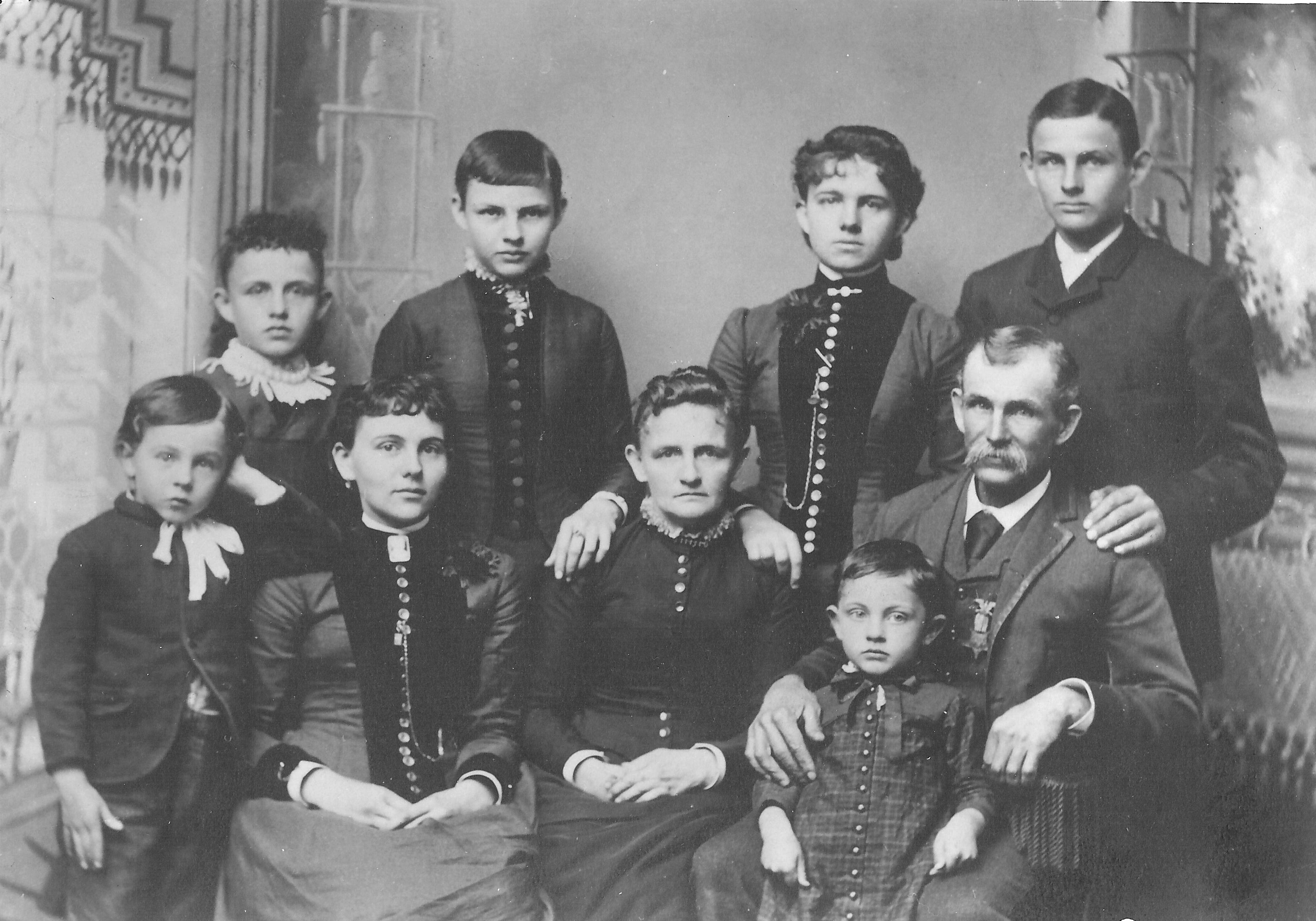 Pictured here is the family of Andrew West Lascelle, his wife Mary Harriet Miner, and their seven children. The photo was taken circa 1887 most likely in Dorr (Division of Woodstock City), McHenry County, Illinois. Notice that Andrew is proudly wearing his GAR badge.
Andrew was born in New York City on May 9, 1840 to John B. Lascelle (1803-1883) and Mary B. West (1807-1893). By 1861 Andrew had relocated to Seneca, Illinois. He mustered into Company A, 15th Illinois Volunteer Infantry on May 24, 1861 in Seneca. He subsequently transferred to Company E, 14th/15th Illinois Veteran Battalion on January 1, 1864.
Andrew and others from the 14th and 15th Illinois Infantry units were a part of Major General William Tecumseh Sherman's "March to the Sea" campaign across Georgia in the winter of 1864. Andrew (and several of his Illinois companions) was captured by Confederate soldiers in Acworth, Georgia and taken to the infamous Andersonville Prison on October 4, 1864. While he and a group of his peers were being moved to another prison camp, he and four others of the Illinois Infantry managed to escape on December 11, 1864 near Thomasville, Georgia. They reached the Union Army lines on the Florida Coast on January 2, 1865.
After the war, Andrew and Mary were married in Sharon, Wisconsin. They subsequently lived in New York City and Racine County, Wisconsin. They eventually settled in Woodstock, Illinois. Andrew applied for an invalid veteran's pension on April 5, 1886. Andrew died on September 17, 1901 while working in the bowling alley in Woodstock. He, his wife Mary, and their daughter Mary "Mamie" are buried together at Oakland Cemetery in Woodstock, Illinois.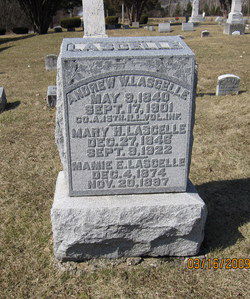 ---
If you think this Union Civil War Veteran might also be in your family tree, please email ancestors@suvpnw.org and we will be happy to put you in contact with the author of this biography.
Notice: The information in the biography above has been researched and provided by the author and has not been verified by the SUVCW or the ASUVCW.