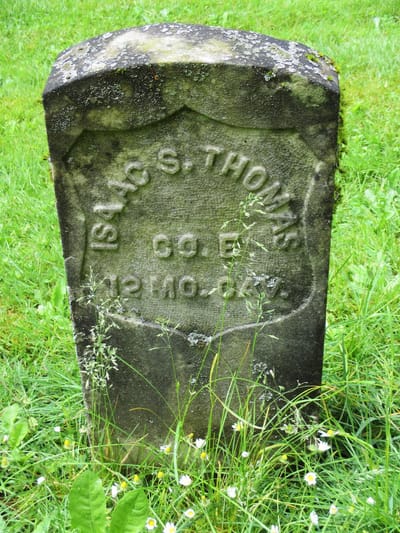 Starting in about 2000 the Sons of Union Veterans of the Civil War began making an effort nationally to identify the final resting places of all Civil War veterans, primarily Union, but they also work with their Brothers in the Sons of Confederate Veterans. After all, they were all Americans.
Here in Oregon the program really started with the beginning of Camp Baker in the fall of 2004. Since that time we have identified over 1,300 Union veterans and approximately a dozen Confederate. It is estimated there are between 15,000 and 20,000 Civil War veterans buried in Oregon. The brothers of Baker Camp No. 6 are systematically surveying every cemetery in the entire state. With help from The Genealogical Forum of Oregon, other genealogical societies, historical groups, cemeteries and the general public we are continuing to add to the listings. These listings are shared with
The Genealogical Forum of Oregon
and placed on the
SUVCW National Graves Registration Database
. Whenever a veteran's unmarked grave is found, or one that is in jeopardy of being lost, we work with the cemetery, mortuary, family or interested parties to acquire a marker from the Veterans Administration. We then get the stone set or do it ourselves and schedule a dedication ceremony with Co. B, 71st Pennsylvania Volunteer Infantry, SVR. We honor the veteran with a modified 1890 Grand Army of the Republic (G.A.R.) burial ceremony that includes musket salute and taps.
For more information on this program, including assistance on getting a marker for the unmarked resting place of a Civil War veteran, please contact our
Camp Graves Registration Officer
at
graves@suvoregon.org
.
Click here to return to the main Camp page for Col. Edward D. Baker Camp No. 6.