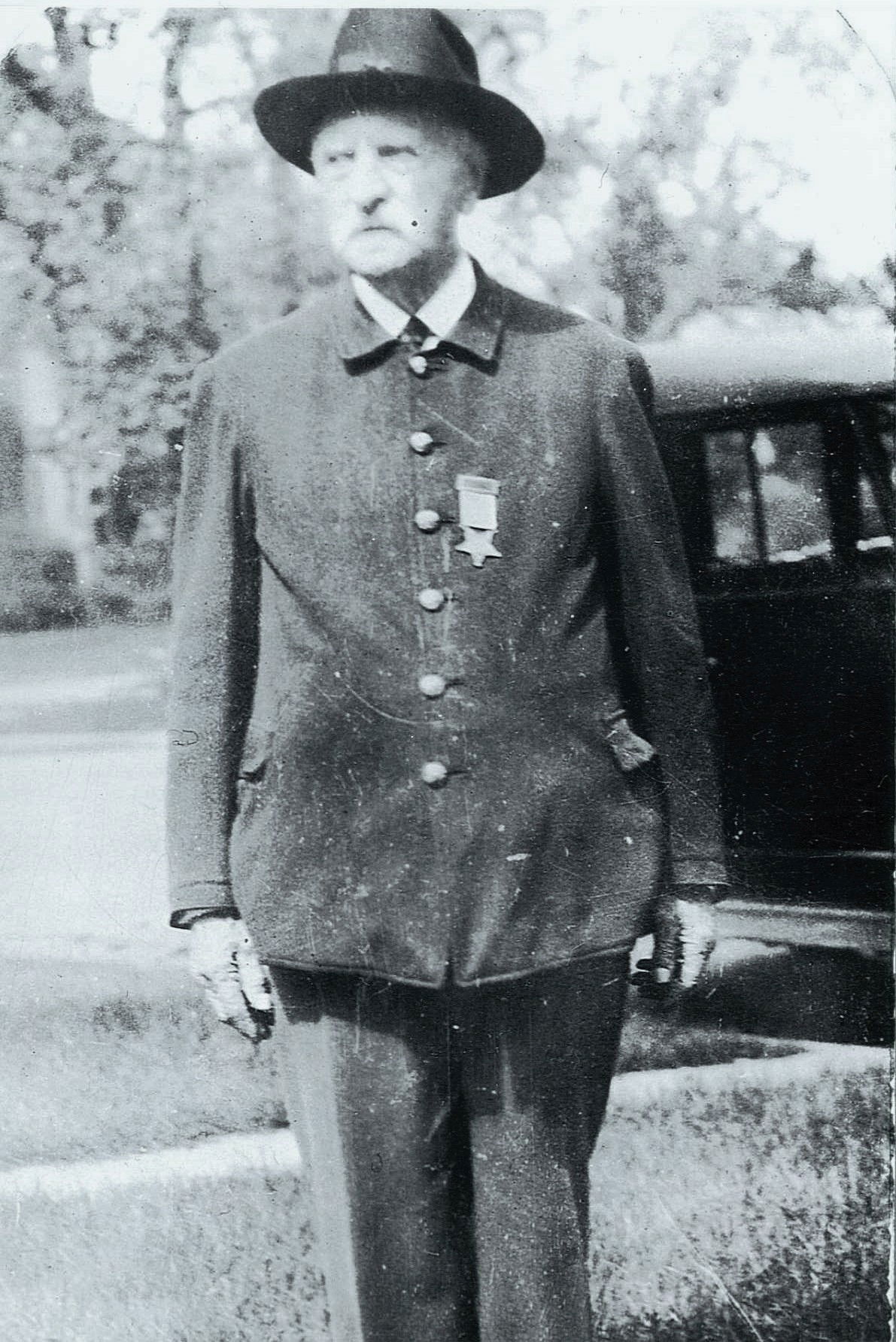 Asahel "Asa" Castle Wilmot Jr (1839-1933) was born September 28, 1839, in Chautauqua County, New York. He was the youngest son of nine children born to Asahel C. Wilmot Senior and Phoebe Gardner. He married Hannah Morrison on September 21, 1861, in Plover, Portage County, Wisconsin. Together, they had five children all born in Plover: Walter R., born 1862; John, born 1866, likely died young; Sybil E., born 1872; John Castle, born 1880; and Bessie E., born 1881.
Asahel's biography in the Historical Review of Arkansas, Vol III by Hempstead contains the following information:
"Leaving the Empire state when a young man, Asa C. Wilmot spent a short time in Hancock County, Illinois, from there going to Wisconsin, locating first at Plover, but later going to Stevens Point, where he lived twenty-seven years. During his career, he was identified with the lumber regions of the Mississippi basin, working in the forests of Minnesota and Wisconsin.
On August 20, 1863, at Stevens Point. Wisconsin, he enlisted in Company D, Fifth Wisconsin Volunteer Infantry, being made sergeant of his company and serving under Colonel Allen, who, as senior colonel, was commander of the Third Brigade, much of the time. Being with his regiment, a part of the First Division, Sixth Corns, commanded first by General Sedgwick and later by General Wright, Mr. Wilmot served in the Army of the Potomac, being with General Sheridan in the valley of the Shenandoah and with General Grant's Army in the reduction of Richmond and the capture of the Confederate forces under General Lee.
Mr. Wilmot fought in the battle of [Opequon] and at Cedar Creek, where Sheridan made his famous ride, afterward joining the forces operating around Richmond, being at Petersburg and at other points of furious fighting during the closing months of the conflict. In the engagement with General Early, at Cedar Creek, Mr. Wilmot was hit in the foot by a piece of shell, his only casualty during the war. He was present at the last "rites" of the Confederacy, at Appomattox, after which he attended the Grand Review at Washington, D. C., where, with his regiment, he was mustered out of service.
Returning then to Wisconsin. Mr. Wilmot engaged in lumbering for a few years, when he established himself in Minnesota, where he was engaged in financial pursuits for a time. He subsequently spent a brief while as a hotel keeper in North Dakota, but resumed his regular channels of business in Minnesota, making Saint Paul his home until 1893, when he brought his family to Rogers, Arkansas.
Becoming extremely interested in the matter of determining at sight good money, and thereby, to detect counterfeit coin or paper, or raised bills, and to qualify himself as a teacher of the art, Mr. Wilmot went to Washington, D.C., and made a close study of the art in the treasury department Having thus gained an expert knowledge of the subject of money manufacturing, he found it necessary to procure the consent of the Government before he could engage in the business of instructing others. The Government having granted him a permit to use his knowledge, he is one of a few persons authorized by the Government to engage in this work. His calling is one of great value to the money handlers of the country, and he is a strong factor in combating the evils of the counterfeiters by educating the people not to take their productions. His work, naturally, takes him away from Rogers much of the time, as, accompanied by his wife, he makes long trips over different parts of the United States, spreading knowledge of value, making new friends in every part of our country, and acquiring an experience that forms a large part of his enjoyment of life."
According to his enlistment records, Asahel actually enlisted on August 20, 1864, instead of 1863, as a Sergeant in Company D, 5th Wisconsin Infantry Regiment, for the period of one year. The 5th Wisconsin Infantry, originally stood up in 1862, participated in the battles of Williamsburg, Antietam, Fredericksburg, Gettysburg, the Wilderness, and the surrender of Gen. Robert E. Lee and his army; however, Asahel did not enlist until 1864, and would not have been at the previous engagements. After the original three-year enlistment terms were up in 1864, seven new companies were formed, at which point Asahel enlisted.
Joining in August of '64, Asahel would have participated in Sheridan's Shenandoah Valley Campaign, stood Provost duty in Winchester and Cedar Creek, participated in the Battle of Opequon, and the Siege of Petersburg. In December of 1864, presumably at Petersburg, Sergeant Wilmot appears to have sustained an injury from an axe wound to the foot, although the War Department could not confirm whether this happened in Petersburg or possibly during a month-long furlough in January of 1865. He was admitted to the Harvey USA General Hospital in Madison, Wisconsin in February of 1865, and from there, mustered out on May 15, 1865, by order of the War Department. This differs from his account of being hit by shrapnel at Cedar Creek, and his service records reflecting him being at the hospital from February to May of 1865 also differs from his account of being present at Appomattox Courthouse (although his discharge was affected in Halls Hill, Virginia, with a notation that he was discharged from the hospital in Madison, Wisconsin.) Further details that may solve these discrepancies likely reside within his pension application, currently not releasable from the National Archives due to privacy restrictions as his death was after 1929.
Asahel was an active member of the G.A.R., belonging to Kilpatrick Post No. 276 in Austin, Chicago, Illinois. He is buried in Plover Cemetery in Plover, Wisconsin, next to his wife Hannah and his daughter Sybil.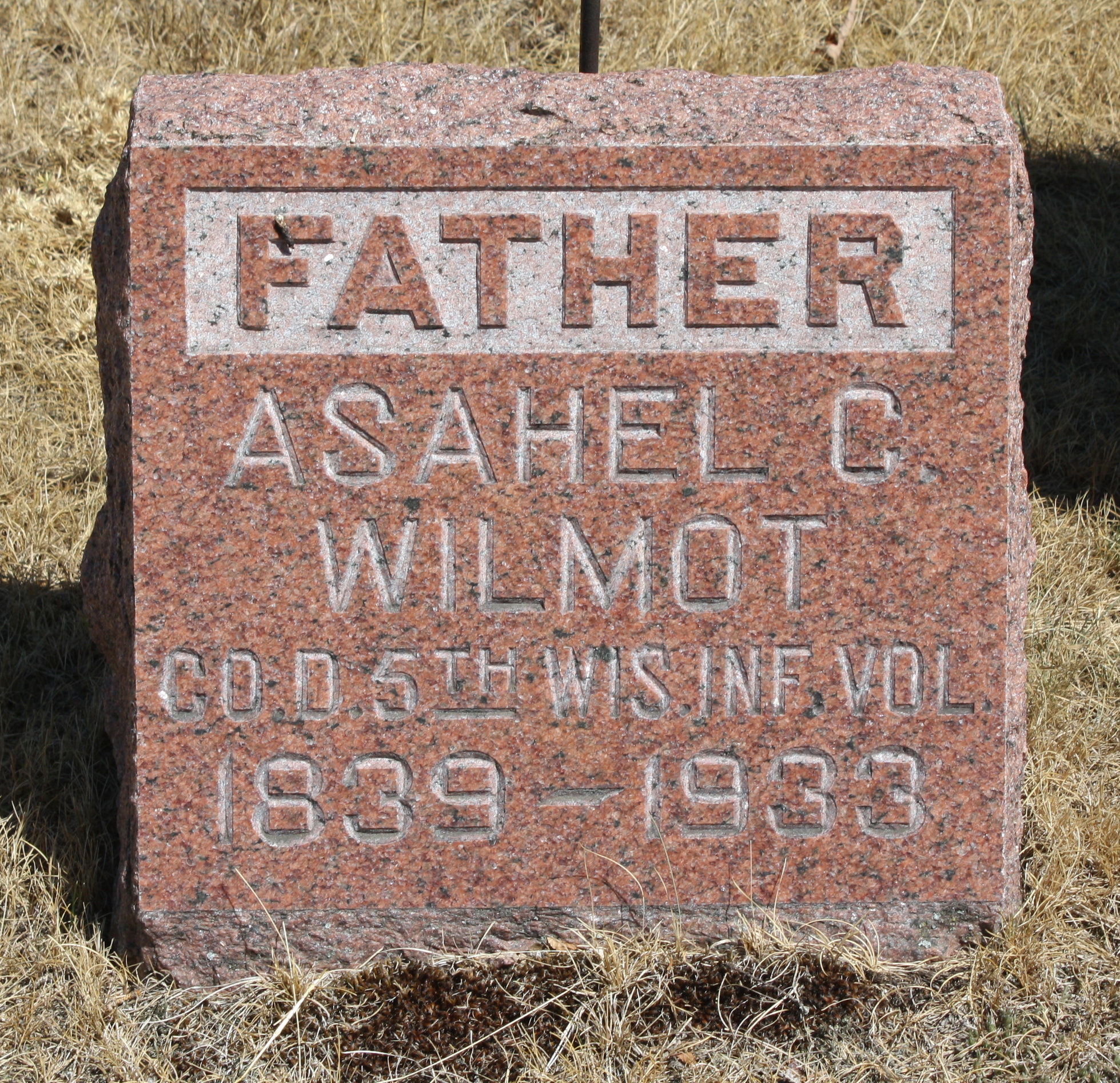 ---
If you think this Union Civil War Veteran might also be in your family tree, please email ancestors@suvpnw.org and we will be happy to put you in contact with the author of this biography.
Notice: The information in the biography above has been researched and provided by the author and has not been verified by the SUVCW or the ASUVCW.