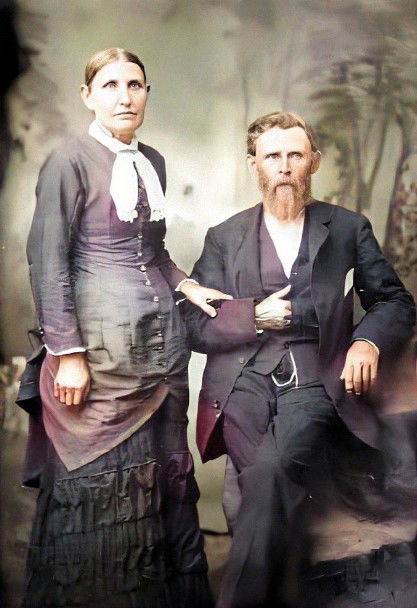 Horace Jerome Bisby (1826-1902) was born April 13, 1826 in Elbridge, Onondaga County, New York. He was the oldest of seven children born to David Bisby and Elmina Cook. He married Betsy Ann Lamb on May 5, 1845 in Elbridge, New York and together they had three children. Their first child, a daughter Frances, was born in Jordan, Onondaga County, NY. About 1850, the family moved to St. Charles, Kane County, IL, where a second daughter, Laura, was born. About 1856 the family settled in Iowa City, Iowa where a son, Curtis, was born.
Horace enlisted as a Corporal in the 22nd Iowa Infantry, Company G, at Iowa City, Iowa and was mustered into service in September of 1862. Two of his brothers would also later enlist in regiments of the Illinois Infantry. According to military records, Horace contracted a severe eye and nasal infection while serving and was hospitalized at Mound City, Illinois in February of 1863. While convalescing at Mound City he enlisted in the Mississippi Marine Brigade but because of his illness and visual impairment was unable to serve, eventually receiving a medical discharge in June of 1863. In 1864 he attempted to reenlist in the 47th Iowa Infantry but was rejected due to debility.
Horace was a farmer most of his life and after the Civil War he and his family settled on a small farm at Clark's Creek in Morris County, Kansas just west of White City. He was an active member of Fisher Post No. 280 of the G.A.R and served the post in the following positions: Officer of the Guard (1887-1888), Post Commander (1889), Adjutant (1891), Chaplain (1893-1894), Officer of the Day (1897), Quartermaster Sergeant (1898) and Senior Vice-Commander (1899). He represented the post at the G.A.R state encampment in Emporia, Kansas in 1889. Horace remained in the White City area until his death on December 5, 1902. Horace, his wife Betsy, and many of his family are buried at the White City, Kansas Cemetery. A military headstone and G.A.R medallion mark his gravesite.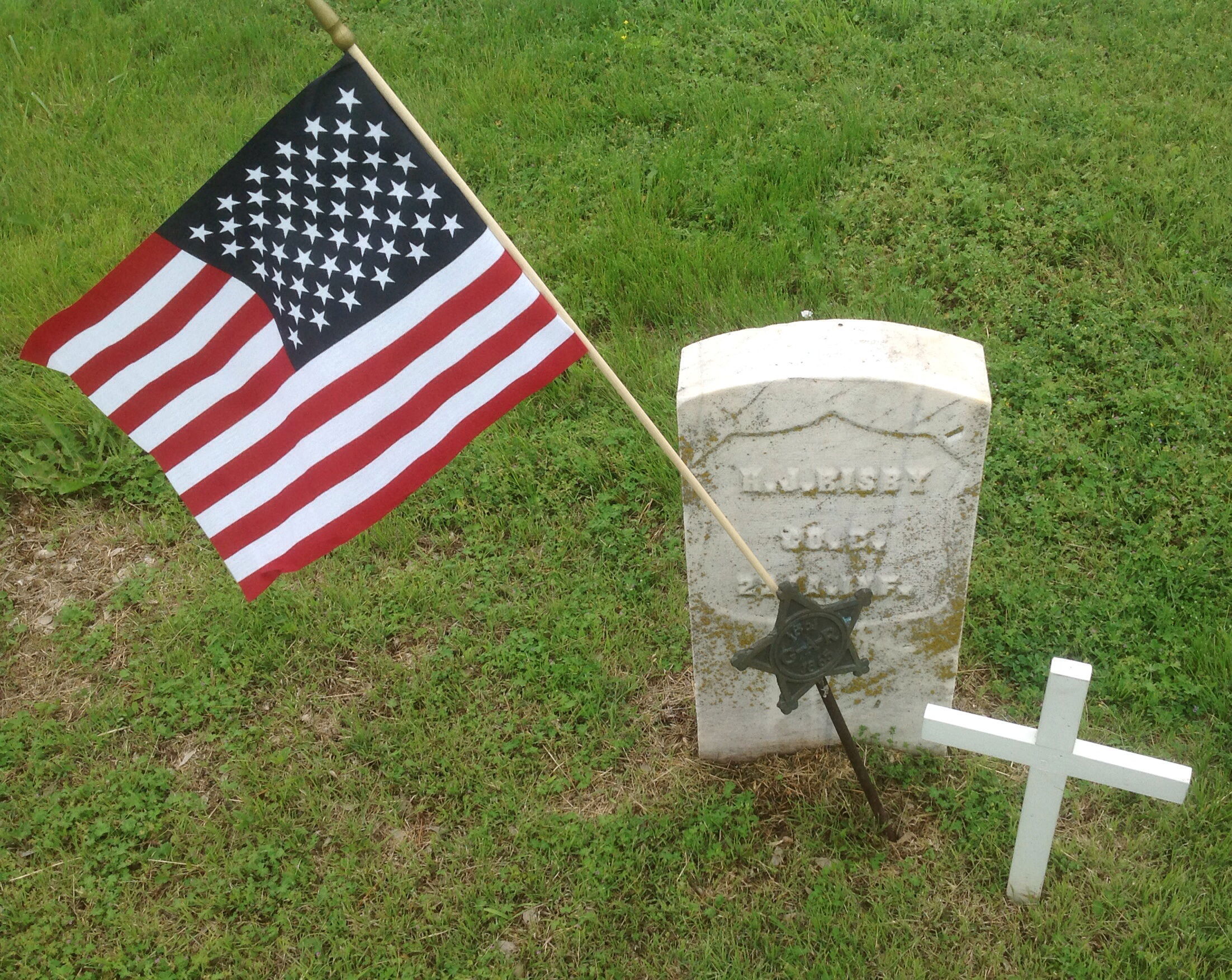 ---
If you think this Union Civil War Veteran might also be in your family tree, please email ancestors@suvpnw.org and we will be happy to put you in contact with the author of this biography.
Notice: The information in the biography above has been researched and provided by the author and has not been verified by the SUVCW or the ASUVCW.