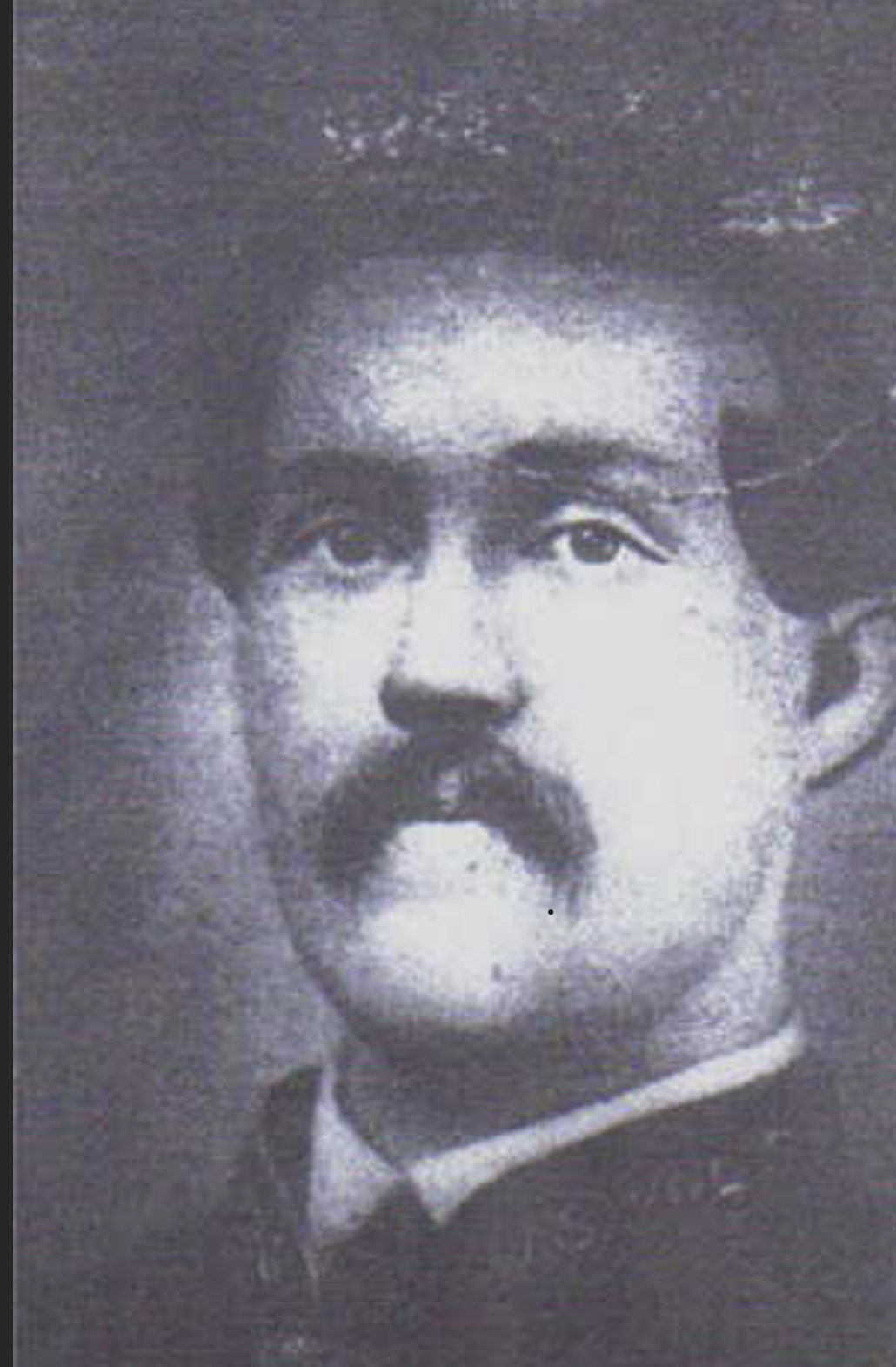 Once again, I find myself researching another 3rd Great Grandfather who served this great county honorably throughout our period of boundless parting and division amongst our states and families. Like so many us who have studied or are now studying this era, it is not only astonishing but sad, the sacrifices they endured to preserve the union we now live in. I feel privileged to reflect on a man who I believe sacrificed and endured a period that should not forgotten.
Orison Tuner Fuller, born October 27th, 1839, in Plattsburgh, New York. He was raised in Plattsburgh, and according to many censuses he remained in that area just prior to the Civil War. The last recorded address he had prior to war was in Hopkinton Nativity, New York. Orison was a single man at that time, later finding my Great Grandmother a few years after the war. He would marry her in 1868 in Missouri. It is unknown what his occupation was prior to war, but after the war, he would become an accomplished architect.
At the age of 22, four months after the war had officially started, he would enlist willingly on September 23rd, 1861, and pick an Iowa Regiment. It is unknown why he decided on Iowa as he was a native New Yorker. He would earn the rank of Second Corporal in Company K of what is known now as the distinguished 12th Iowa Regiment. The regiment would be formally mustered in by Captain E. C. Washington, of the regular United States Army. The muster dates would vary depending on the company varying from October, 17th, 1861, to November 25th, 1861. All of the new enlistees would be sectioned in Dubuque, Iowa. for formal training.
In charge of this newly created regiment was a former veteran of the Mexican American War, and graduate of West Point Military Academy, his name was Col. Joseph Jackson Woods. Woods would be officially selected in January to lead this regiment. After training in January of 1862, with a battalion strength of approximately 941 men, the regiment went from St. Louis, to Cairo, Illinois. The regiment, traveling by boat, would later be transported to Ft. Henry, which had been captured previously. On April, 6th, 1862, the men of the Iowa 12th Regiment, which would include my 3rd Great Grandfather, and several other regiments from the Union forces, would now be brought together to engage in one of the largest battles of the Civil War, the Battle of Pittsburg Landing. At the time of this battle, my Great Grandfather would be commissioned as a Second Lieutenant.
At the Battle of Pittsburg Landing, Union had amassed 65,085 troops. These troops would be under the command of Ulysses S. Grant. On the opposing side would be a combined force of 44,968 Confederate troops, led by General Albert Sidney Johnson. On the morning of April 6th, 1862, the Confederate forces would attack the Union forces. During the battle, the 12th Iowa Regiment, would be out flanked by the Confederate forces on both sides, with no culpability from their own doings, resulting in the men becoming surrounded. The Confederate forces had eventually surrounded them in all areas including the rear. Unfortunately, with nowhere to retreat or reform a defensive line, the 12th Iowa Regiment and others forces would face death or surrender. The officers of the 12th Iowa Regiment would choose to surrender, included with them, approximately 541 men, as well as my 3rd Great Grandfather would surrender. Eventually the Union would defeat the Confederate forces suffering heavy losses on both sides. It is estimated that there were over 23,746 causalities from the battle. Over 13,047 Union soldiers lost their lives and an estimated 10,669 Confederates died as well. The Unions victory would allow large advances into the Mississippi and established Southern territory, ending the confederate optimisms of controlling and blocking the Union advancement. General Albert Johnston would be disheartened along with his men from their loss.
My 3rd Great Grandfather was now a prisoner of war to be later freed, exchanged or he may have escaped. He would later be promoted to 1st Lieutenant on June 13th, 1863. I have no definitive proof that he ever escaped capture, except for his promotion a few months after the battle. I have uncovered empirical proofs substantiating him being a prisoner of war, based on archives found in some documents. It was a common practice to be exchanged in early parts of the war. Some historians state prisoners were treated more humane during first few years of war, however, things got worse during later years due to shortages of food and supplies on both sides. Cruelty was common on both sides in prison camps with men being beaten, starved, and tortured and sometime murdered.
Based on the lack verifiable proof, I assume my ancestors war days concluded after the Battle of Pittsburg Landing, with his capture. Orison T. Fuller, again promoted before the war ended. On January, 23rd, 1865, he would be officially promoted to Captain.
After the Battle of Pittsburg Landing, the 12th Iowa Regina, and remnants of the 8th, 12th, 20th and 14th Iowa Regiments, would be consolidated into one brigade until the wars end. They would see more action in the "Battle of Nashville", and the attack on the fort in Mobile Bay. By wars end, the 12th Iowa Regiment would suffer some 33 killed, 222 wounded and 34 persons who would later die from their injuries and approximately 404 were captured throughout the war reported by many different sources. The 12th Iowa Regiment would be mustered out of commission on in Memphis, Tennessee, on January 20th, 1866. It's documented that my 3rd Great Grandfather also mustered out on the same date for his discharge.
Orison T. Fuller would live a great life as far as I can tell, in 1868, he would be married and go on to have multiple children. He would later resettle in Missouri where he worked as an Architect. Orison Turner Fuller would pass away on July 26th, 1926 at the age of 83 years old. He's buried Kirkwood, St. Louis County, Missouri, at the Oak Hills Cemetery.
Bibliography
"Battle of Shiloh," National Parks Service (U.S. Department of the Interior), accessed September 28, 2021, https://www.nps.gov/shil/learn/historyculture/shiloh-history.htm.
Network, Warfare History. "The Most Horrific Part of the Civil War? Prison Camps." The National Interest. The Center for the National Interest, August 26, 2020. https://nationalinterest.org/blog/reboot/most-horrific-part-civil-war-prison-camps-167676.
Roster and records of Iowa soldiers, war of the rebellion – regiment history 12th Regiment Iowa Volunteer Infantry. Accessed September 28, 2021. http://iagenweb.org/civilwar/books/logan/mil404.htm.
---
If you think this Union Civil War Veteran might also be in your family tree, please email ancestors@suvpnw.org and we will be happy to put you in contact with the author of this biography.
Notice: The information in the biography above has been researched and provided by the author and has not been verified by the SUVCW or the ASUVCW.