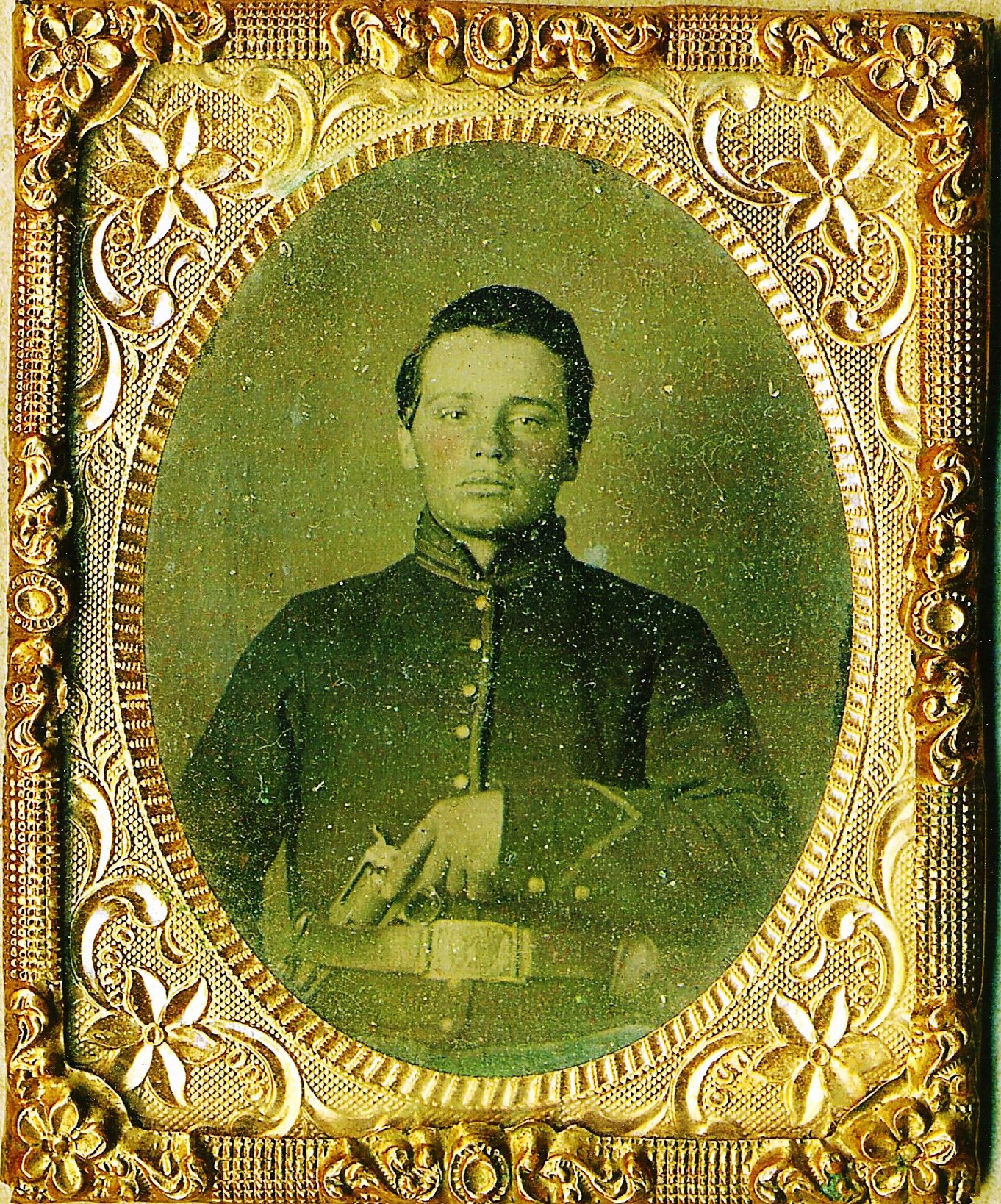 William Woodward Dennis (1844 - 1886) was born February 22, 1844 in Knox County, Ohio. He was the second eldest son of seven children born to Isaac Dennis and Mary Ellen Woodward. He married Celia Armelia Hall on April 25th, 1867 in Marshallton, Marshall County, Iowa. They were wed by her father Alfred T Hall, a Christian preacher. William and Celia had three children - Estella May (b. 1868), Charles V. Dennis (b. 1870), and Mary Ellen "Ella" (b. 1874), all born in Marshallton, Marshall County, Iowa. In 1880, the Dennis family moved to Atwood, Rawlins County, Kansas. William was a farmer, a schoolteacher, the Deputy Superintendent of Public Instruction for Norton and Decatur counties in Kansas, and he was elected as the County Superintendent of Public Instruction. He died January 4, 1886 of chronic Bronchitis caused by his service in the War of the Rebellion.
On August 30, 1862, William's brother James Mitchell Dennis enlisted and was mustered in as a Corporal in Company B, 2nd Iowa Cavalry as a Corporal. Company B was mainly composed of men from the Marshall County area in Iowa. After promoting all the way from Quartermaster to 5th Sergeant, James Mitchell Dennis went on to reenlist in 1864, was discharged for promotion, and was commissioned as the Captain of M Company, 4th US Colored Troops Heavy Artillery.
William enlisted in Davenport, Iowa on September 1, 1862, and was mustered in as a private in Company B, 2nd Iowa Cavalry. The 2nd Iowa is most famous for their actions in Grierson's raid in April of 1863, decoying the Confederacy and engaging with the 2nd/22nd Tennessee Cavalry in a skirmish at Palo Alto, Mississippi. William reenlisted together with his brother James on March 1, 1863. He was assigned as the Regimental Postmaster in 1864 in Memphis, Tennessee, and in 1865 received special orders from General Edward Hatch that detailed him as "Railroad Mail Messenger" between Iuka and Okolona, Mississippi. He was to directly report to Lt. Col. Harvey L Forbes and Brevet Brigadier General Daton E. Coon on each trip. The 2nd Iowa Cavalry mustered out in Selma, Alabama on September 19, 1865.
William W. Dennis received a pension for his service in the Civil War. He was a charter member of the Grand Army of the Republic (G.A.R.) Post 214 in Atwood, Kansas and was elected as the first post commander in May 1883. He stayed on the rolls of the G.A.R. through 1884. His son Charles V. Dennis was active as a Color Sergeant in G.A.R. After William's death, and there was a Camp in Atwood named in his honor - Sons of Veterans of W.W. Dennis Camp No. 158. There is a G.A.R. marker on his gravesite in Atwood Fairview Cemetery in Atwood, Kansas.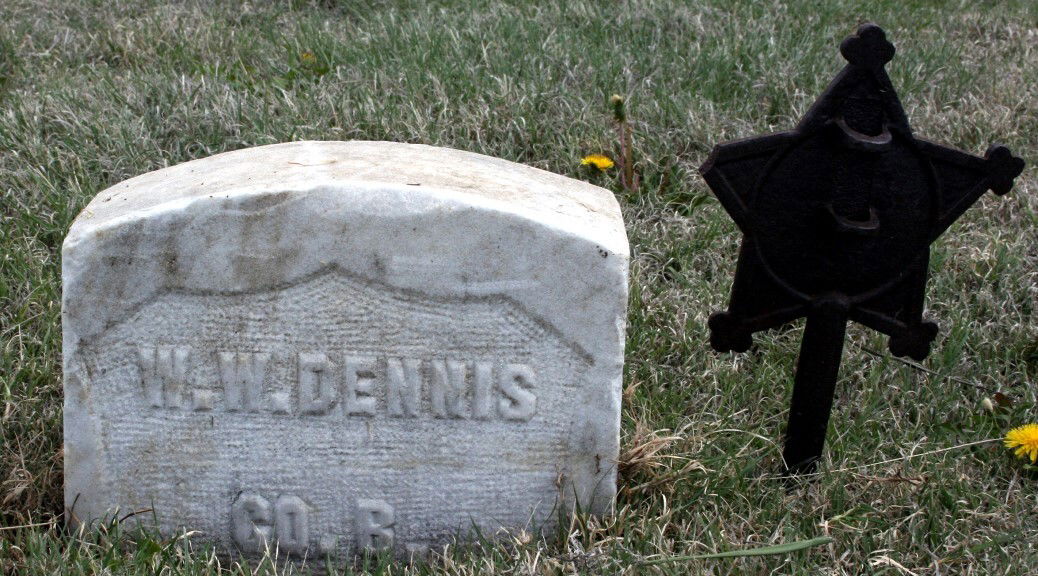 ---
If you think this Union Civil War Veteran might also be in your family tree, please email ancestors@suvpnw.org and we will be happy to put you in contact with the author of this biography.
Notice: The information in the biography above has been researched and provided by the author and has not been verified by the SUVCW or the ASUVCW.