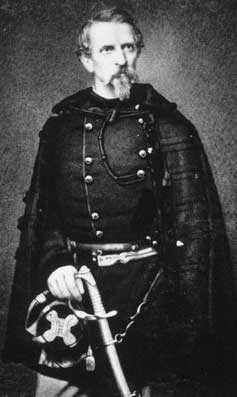 Phil Kearney Post No. 3 was based in Toledo, Lewis County, Washington. The map at the bottom of the page shows the exact location.
The Post namesake is Major General Philip Kearney (1815-1862), whose last name is most often spelled "Kearny". He was killed in action at Chantilly, VA on 1 September 1862.
The Post was organized in 1881. The charter was surrendered March 1929. The last two members of the Post were R. L. Cavlin and John A. Shultz, who reportedly surrendered the Post charter about 18 March 1929, and turned the Post equipment over to the local American Legion Post.